Jinan Jingpeng CNC Machinery Co.,Ltd.
Our new machine
CNC Busbar Punching and Shearing Line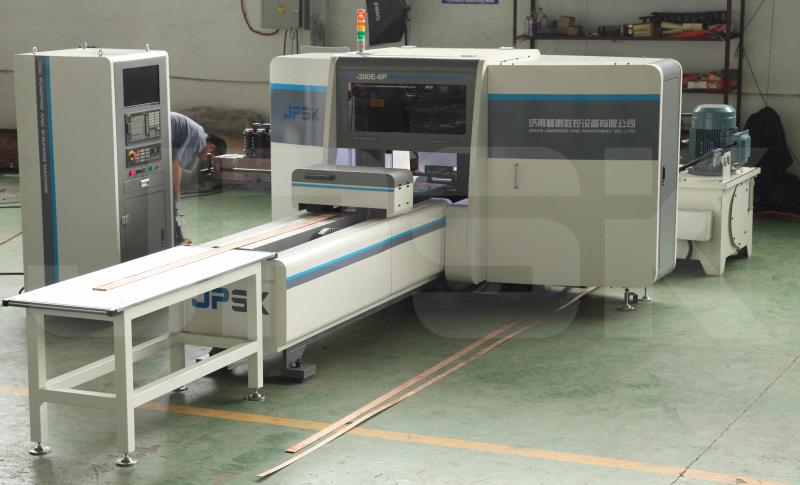 This machine is a high degree of automation, accurate positioning and high reliability busbar processing machine which combines automatic feeding, automatic positioning, automatic clamping, automatic punching, automatic cutting, automatic embossing, automatic mold replacement and automatic delivery in one.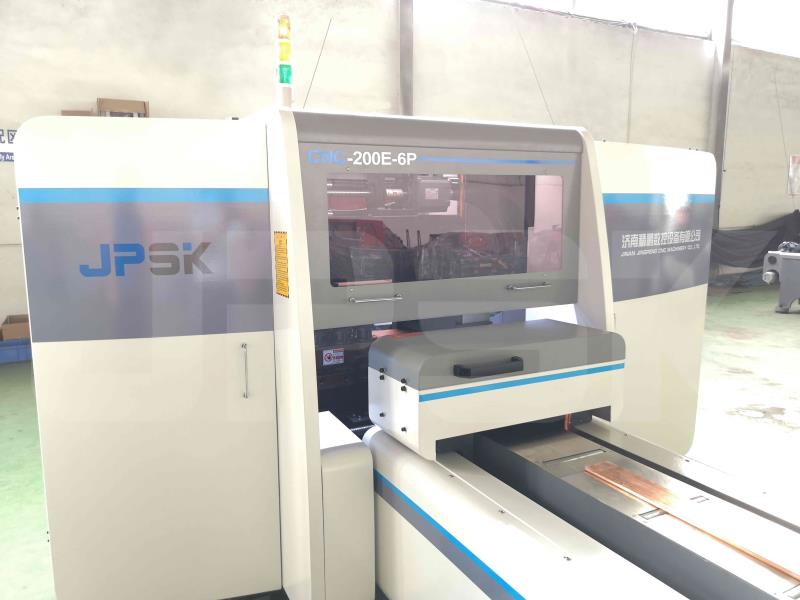 It adopts processing copper busbars and aluminum busbars. The max processing thickness is 16mm, the max processing width is 200mm. This busbar processing machine has two models, CNC-200E-6P has 6 punching units, 1 shearing unit and 1 embossing unit. CNC-200-9P has 9 punching units and 1 shearing unit.
We have business cooperation with famous international bands like Siemens, ABB and Schneider.
Welcome to consult.
Jinan JingPeng CNC Machinery Co.,Ltd
Busbar Processing Machine Innovation Leader
WhatsApp:+86 13853180734
Tel :+86 531-88605317
Skype :sdjpsk
Fax :+86 531-88772566
WeChat :+86 13853180734
E-mial info@sdjpsk.com
Add: No.58 Xinxu industry Area, Tianqiao District, Jinan, Shandong, China