JPMX-503ESK is one of our hottest products. It's the updated version of JPMX-303ESK. The processing range of JPMX-503ESK is 16mm(thickness)*200mm(width) of copper and aluminum busbars. JPMX-503ESK is CNC 3 in 1 busbar processing machine. It has three major functions: bending, cutting and punching.
The CNC system adopts Siemens PLC of Germany, and the bending angle is automatically controlled.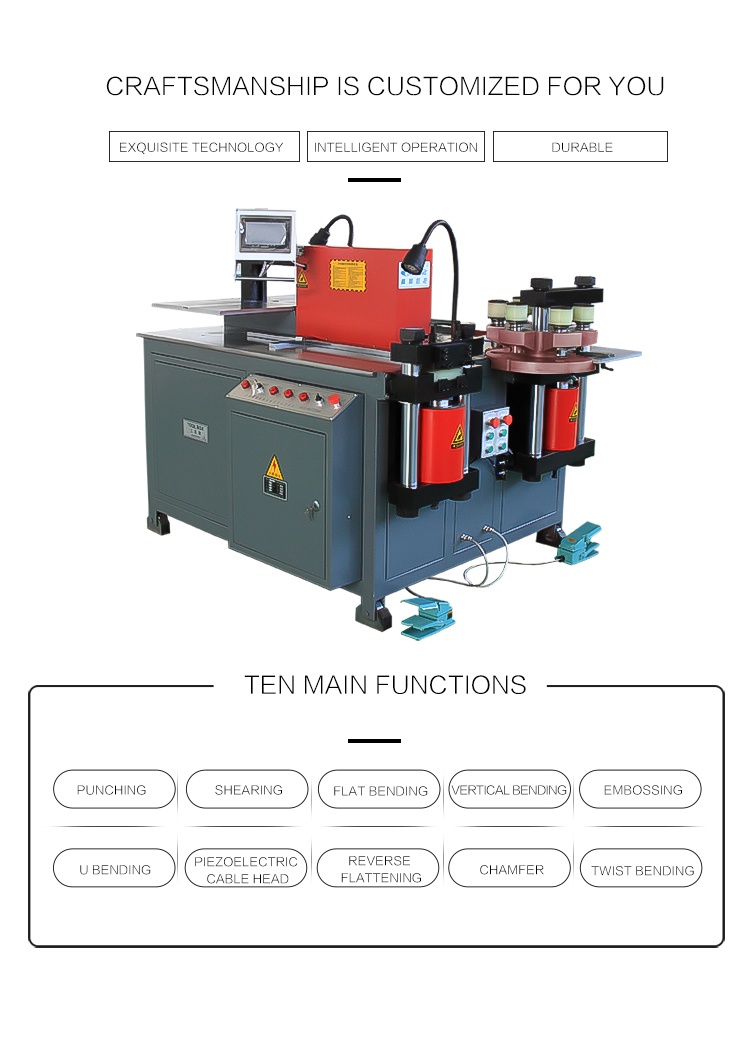 The Republic of South Africa (foreign name: The Republic of South Africa, referred to as "South Africa"), located in the southern hemisphere, has the reputation of "Rainbow Country".
South Africa was once a British colony. On May 31, 1961, it announced its withdrawal from the Commonwealth and changed its name to the Republic of South Africa. During the white rule, racial discrimination and apartheid policies were implemented in the country by legislative and administrative means for a long time. In 1994, South Africa terminated the apartheid system and passed a bill to protect the rights of blacks, and then joined the Commonwealth again.
South Africa is the second-largest economy in Africa, with complete hardware infrastructure and stock trading market, and the production of gold and diamonds ranks first in the world.