Our hot product JPMX-303ESK was sold to Peru.
JPMX-303ESK has three functions: punch, bend and cut.
It can process 20mm(thickness ) * 250mm(width) of copper and aluminum busbars maximum.
It has a double working table. It can do the three functions at the same time.
Highly efficient and high productivity.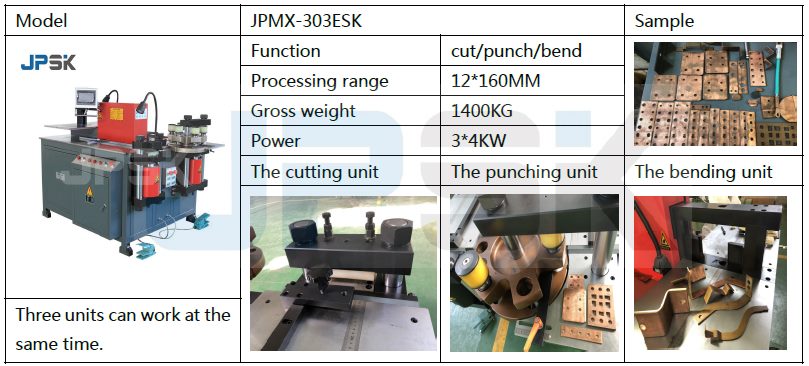 Preu's climate
The whole territory is divided into tropical desert, plateau and tropical rain forest climate from west to east. The western part of Peru has a tropical desert and grassland climate, dry and mild, with an average annual temperature of 12-32℃; the central part has a large temperature change, with an annual average temperature of 1-14℃; the eastern part has a tropical rain forest climate with an annual average temperature of 24-35℃. The average temperature in the capital is 15-25℃. The annual precipitation is less than 50 mm in the west, 200-1000 mm in the middle, and more than 2000 mm in the east.