Our hot product JPMX-503ESK was sold to Italy.
JPMX-503ESK has three functions: punch, bend, and cut.
It can process 16mm(thickness ) * 200mm(width) of copper and aluminum busbars maximum.
It has a double working table. It can do the three functions at the same time.
Highly efficient and high productivity.
The CNC system adopts Siemens PLC of Germany. The bending angle is automatically controlled. The system has a storage function, convenient for storing and calling at any time.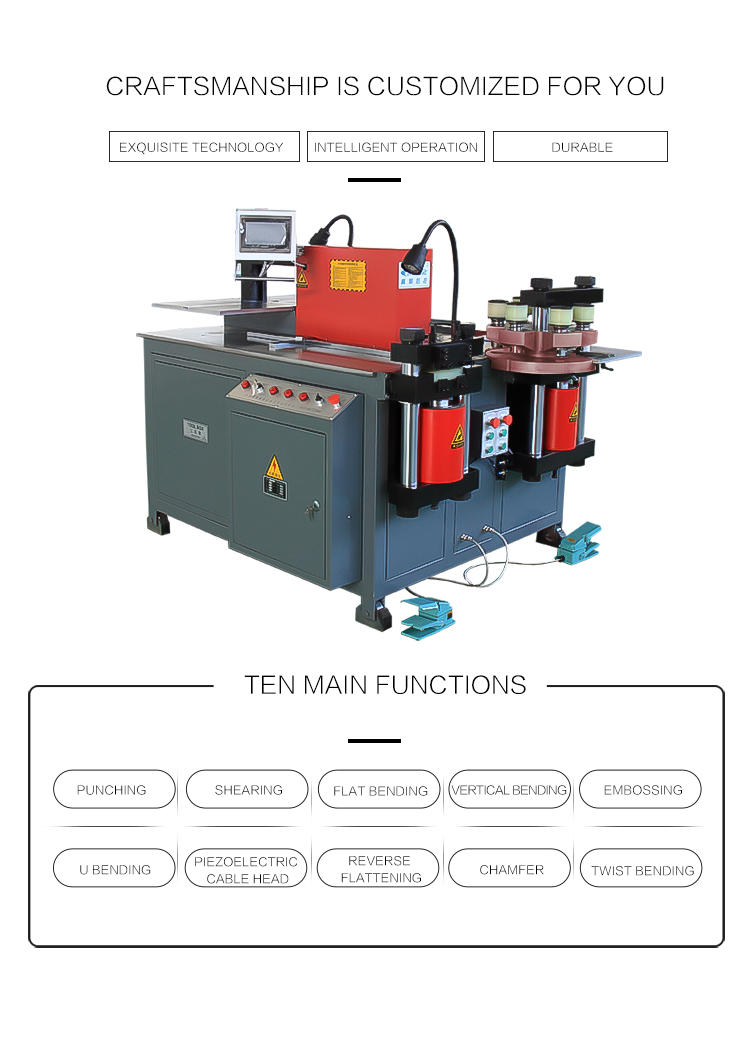 Italy is located on the northern coast of the Mediterranean Sea in southern Europe, between 36°28′~47°6′N and 6°38′~18°31′E. Its territory includes the southern foothills of the Alps and the Po River Plain, the Apennine Peninsula and Sicily, Sardinia, and many other island.