We sold a CNC 3 in 1 busbar processing machine to Lebanon.
The hottest busbar processing machine JPMX-303ESK was ordered by Qatar customers.
JPMX-303ESK is a CNC control machine with three functions (bend / cut/punch) and two working tables. You can use the three functions at the same or one by one.
The processing range of JPMX-303ESK is 12mm(thickness) * 160mm(width).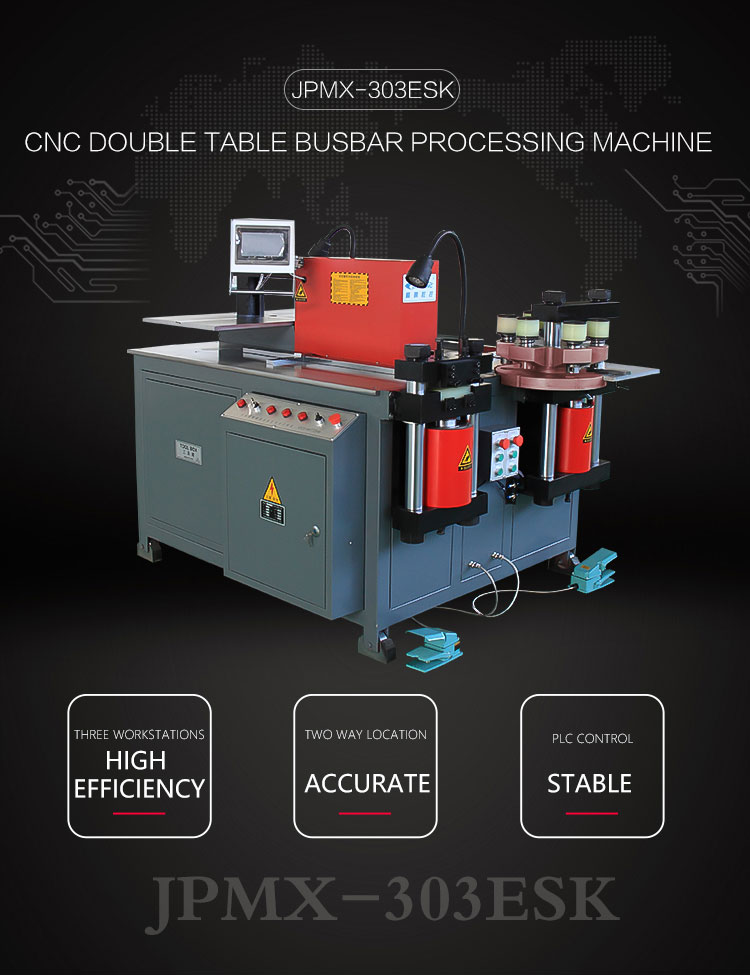 Welcome to consult.
E-mail: info@sdjpsk.com
Lebanon is located on the east coast of the Mediterranean in southwest Asia and is customarily called a Middle Eastern country.
It is one of the most westernized countries in the Middle East, which is related to its very close history with Christianity. There are also the earliest cities and world heritage of mankind. The oldest civilized monuments have a history of more than 5,000 years. It is quite famous in the tourism industry, and the main sources of income are banking and tourism.